North Carolina's Longest Standing Wildlife Removal & Pest Control Company (919) 661-0722
North Carolina's Longest Standing Wildlife Removal & Pest Control Company 
(919) 926-0795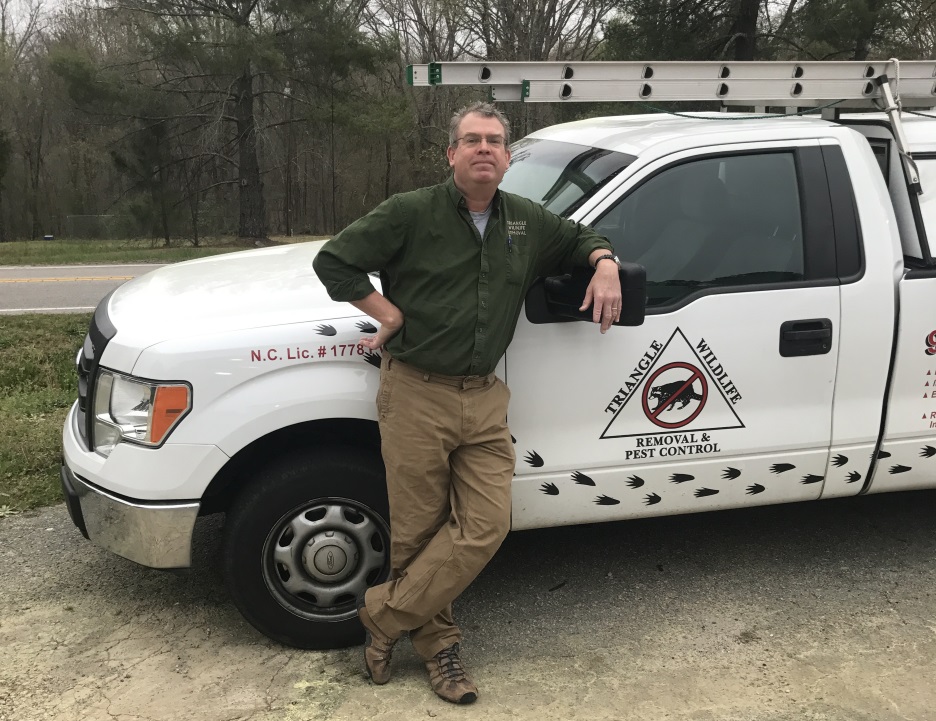 Since 1990, Triangle Wildlife Removal & Pest Control Inc. has offered pest management services and humane animal removal to Raleigh and surrounding areas. We are hardworking and dedicated to humane wildlife removal and pest control problems. We use the most advanced techniques available to handle residential and commercial pest matters safely, effectively and humanely.
Triangle Wildlife Removal Services in Wendell North Carolina
Wendell, NC Wildlife Control
Triangle Wildlife Removal & Pest Control, Inc.
1913 Lost Cove Ln
Raleigh, NC 27603
(919) 661-0722
Your home offers a number of attractive qualities to wildlife, including warmth, shelter and ample food sources. Unfortunately it may be neither safe nor desirable to welcome a wild animal onto your property. At Triangle Wildlife Removal & Pest Control of Raleigh North Carolina we realize that you may not even be aware that an animal has taken up residence until it has either caused a problem or died. We offer humane animal removal and relocation and exclusion services to deter and prevent further issues.
Triangle Wildlife Removal Twitter
Triangle Wildlife Removal Facebook
Triangle Wildlife Removal Google+
We have been in business since 1990 and are the leading wildlife removal service in the Triangle area. Triangle Wildlife Removal and Pest Control was started by Tad Bassett who holds a Bachelors of Science from North Carolina State University in Fisheries and Wildlife Management and also has worked with the North Carolina Wildlife Resources Commission.
Our team strives to have a positive outcome for customers but also for the wildlife removed. In some situations, animals can be persuaded to leave the premises simply by habitat modification or simple exclusion. In other situations, the animals will be have to be forcibly removed or trapped but then can be released unharmed, either on the premises or to a more suitable habitat. An example of an animal released on the premises would be an owl in the chimney and an example of trapping and relocation would be squirrels living in the attic or opossums in the crawl space. Once the animal is removed, the area of entry will be secured.
We work diligently with Wildlife Welfare, Inc. Any time orphaned or injured wildlife are encountered we get the animal to a licensed rehabilitator. During "the baby" season we have very good success of getting the females and babies reunited until all can be released in a better habitat.
If you are ever in the need for a professional wildlife removal service in Wendell NC, please consider allowing Triangle Wildlife Removal the opportunity to remedy your situation.
TRIANGLE WILDLIFE REMOVAL & PEST CONTROL, INC
Tad Bassett
Wildlife Removal Company in Wendell, NC
Wendell, NC Bat Removal Company
Wendell, NC Raccoon Removal Company
Wendell, NC Opossum Removal Company
Wendell, NC Squirrel Removal Company
Wendell, NC Snake Removal Services
Wendell, NC Rodent Extermination
As Seen On